Indonesia
Field Survey Time 2021-01-18
Good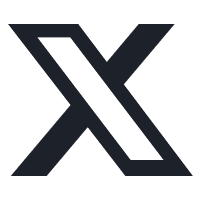 Reason for this visit
As Indonesia's legal currency, the Indonesian Rupee (IDR), gradually depreciates in value, more and more Indonesians prefer to hold cryptocurrencies. It is reported that 1 in 9 people in Indonesia, which also means that nearly 30 million Indonesians hold cryptocurrencies. The cryptocurrency market of Indonesia surely is a big cake for global cryptocurrency exchanges to compete for. To help investors know more about the local exchanges, the survey team will go to Indonesia for on-site visits.
On-site visit
This time the survey team will visit the cryptocurrency dealer Upbit in Indonesia, with specific address at Jl. Jend. Sudirman No.Kav 52 – 54, RT.5/RW.3, Senayan, Kec. Kby. Baru, Kota Jakarta Selatan, Daerah Khusus Ibukota Jakarta 12190.
According to the address above, the survey team went to the Treasury Tower, an office building in Jakarta, Indonesia. It looks grand and luxurious.
When the team came to the office floor of the cryptocurrency dealer Upbit, they clearly saw the logo of Upbit over the reception desk at the entrance. Since the dealer was off duty when the surveyors came, the surveyors only took pictures outside the exchange.
Conclusion
The survey team went to Jakarta, Indonesia to visit the cryptocurrency exchange Upbit, and found the exchange's physical business premise at the public business address. However, the survey team failed to enter the office for a visit, so the exact business scale and operation status of the exchange remained unknown. Please be prudent when trading with this dealer.
Disclaimer
The content is for informational purpose only, and shall not be taken as final order for making choice.