Japan
Field Survey Time 2022-03-30
Good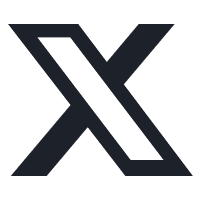 Reason for this visit
On April 1, 2017, the Japanese Cabinet officially signed the Payment Services Amendment Act into law, recognizing the legitimacy of cryptocurrencies such as Bitcoin as a means of payment. Previously, the Japanese Cabinet passed a series of bills recognizing cryptocurrencies such as Bitcoin as having "property-like value" and can be used for payments and digital transactions. Data shows that as many as 11 cryptocurrency exchanges were approved to operate in Japan in 2017. Amid global excitement over the soaring price of bitcoin, a number of Japanese companies, including e-commerce giant Rakuten and messaging app provider Line, have either created cryptocurrency exchanges or launched their own cryptocurrencies. Even as some Asian countries have issued a series of bans on cryptocurrency trading and banned the launch of new cryptocurrencies, Japan still seems to be the "voice of hope" in the uncertain world of cryptocurrencies.
However, just last year, a Japanese cryptocurrency exchange was hacked and suffered huge losses. The case, which shocked the world, led to a severe test of Japan's reputation as a "blockchain-friendly environment". Japan had attracted many foreign companies to create blockchain and cryptocurrency projects in the country by virtue of its title as a "cryptocurrency paradise". But now, according to industry sources, the country's cryptocurrency participation is suffering as Japanese authorities seek to control the cryptocurrency market.
Recently, some investors have called to expose more Japanese licensed institutions whose physical address does not match their regulatory address. Based on the feedback from investors and the work plan of the survey team, the surveyors visited Digital Asset Markets, a Japanese licensed dealer, to learn more about the actual situation.
On-site visit
According to the exhibition information, Digital Asset Markets is located at 8/F, Kawakita Memorial Building, 18 Ichibancho, Chiyoda-ku, Tokyo. Afterwards, the survey team decided to conduct a site visit for this location.
The survey team came to the destination of this survey based on the above address. It was located in the Kawakita Memorial Building in Hanzomon, and the nearest station is Hanzomon Station, near the Imperial Palace in Hanzomon. Due to the epidemic, the surveyors were unable to enter the building, but they confirmed that the office of Digital Asset Markets was indeed there.
On the directory at the entrance, the surveyors found the nameplate of Digital Asset Markets, which indicated that the dealer's office was located on the 8th floor.
Conclusion
The survey team went to Japan to visit the cryptocurrency exchange Digital Asset Markets as planned, and the dealer's logo could be found on its publicly displayed address, indicating that the dealer has a real place of business. Unfortunately, the surveyors were not able to visit and photograph the interior of the company, so the exact scale of its operations was still unknown. Investors are advised to make their choice after comprehensive consideration.
Disclaimer
The content is for informational purpose only, and shall not be taken as final order for making choice.