Taiwan
Field Survey Time 2020-12-24
Danger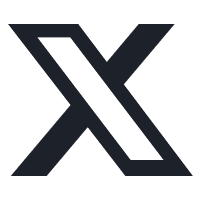 Reason for the visit
Recently, some investors asked for more exposures of the cryptocurrency dealers in Taiwan. The regulatory authorities of Taiwan has not drafted or passed any formal orders on blockchain and cryptocurrency industry, but has formed the Taiwan Crypto Blockchain Self-Regulatory Organization (TCBSRO) and developed industry standards and practices.
In order to help investors get a more comprehensive understanding of cryptocurrency dealers in the region, the survey team went to Taiwan for site-visits.
On-site Visit
This time the survey team visited the cryptocurrency dealer BitoPro in Taiwan with the business address at 37/F, Taipei 101 Building, No.7, Section 5, Xinyi Road, Xinyi District, Taipei City.
The team arrived at the destination of this survey, Taipei 101 Building, where there are many financial institutions including the headquarters of foreign invested enterprises.
Entering the building, the team failed to find the logo or name of BitoPro on the floor directory.
The security there was so strict that surveyors were unable to go upstairs for field visits. Afterwards, they called to inquire about the access permission. However, the service staff informed that BitoPro's office in the 101 building was closed for visits. Meanwhile, they asked whether to open an account at a offline counter. Finally, surveyors made an appointment to the business apartment at Yangde Building, No. 1, Nanhai Road, Zhongzheng District, Taipei City.
Conclusion
The survey team came to visit BitoPro as planned, a cryptocurrency dealer whose business address is located in the famous Taipei 101 building. Unfortunately, the staff of BitoPro told that their office space was not open to visitors. Therefore, the business scale and operation condition of exchange remained unknown. Please be prudent if trading with this dealer.
Disclaimer
The content is for informational purpose only, and shall not be taken as final order for making choice.